Ecuadorian spouses, 110-year-old Julio Cesar Mora Tapia and 104-year-old Waldramina Maclovia Quinteros Reyes, who have been married for 79 years, are now the world's oldest married couple.
The pair secured the title of the oldest married couple, with an aggregate age of 214 years and 358 days, according to Guinness World Records.
Julio Cesar was born on March 10th, 1910, and Waldramina was born on October 16, 1915. The couple met through her sister's husband, who was Julio Cesar's cousin.
After becoming friends which led to a loving relationship, they got married seven years later on February 7, 1941.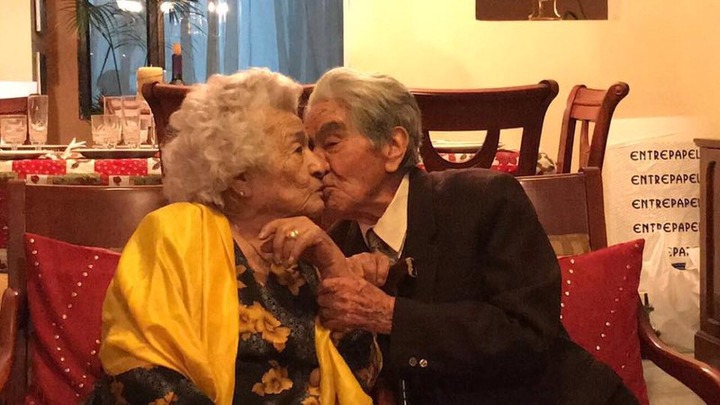 They went on to become the parents of five children. Their oldest son sadly died at the age of 58.
Today, Cesar and Waldramina have a huge family of 11 grandchildren, 21 great-grandchildren, and 9 great-great-grandchildren.
"Family unity under the rules of love, mutual respect, honest work, and proper education based on family values are the keys to healthy coexistence," the couple said.
"The love and maturity that we had as a couple from the beginning of the marriage allowed us to know each other and grow emotionally to define our future."
"It was not easy because our relatives did not have a good relationship, but with time and patience we were able to unite them and we became an example and the best reference for the younger generations."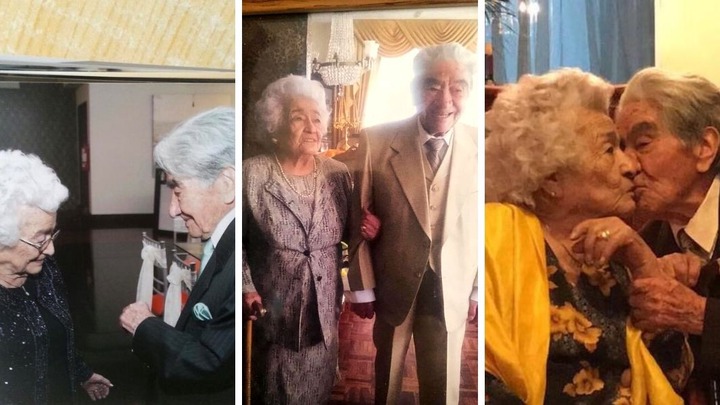 "Respect, compassion and consideration with which we maintained our relationship was very important; we never argued or fought. There were disagreements, but they were not noticeable to any of our children who also deserved respect and love."
"The secret formula = love + maturity + mutual respect," the couple shared.
"For us, Julio Cesar and Waldramina, it is a great honor and pride to have a Guinness World Records title because it is the highest award that the world recognizes."
"It is true that at this time it is difficult because we are overwhelmed by the pandemic that affects the world and we still do not have a solution. However, the first step for us to follow the rules with respect and love the life."