NFL star, Patrick Mahomes has proposed to his longtime girlfriend two months after signing the richest deal in sports history.
The 24-year-old Kansas City Chiefs quarterback popped the question to Brittany Matthews during a romantic outdoor dinner at Arrowhead Stadium in Kansas City on Tuesday night, September 1.
Patrick took to his Instagram story to share a photo of his 25-year-old fiancee rocking an engagement ring that featured a massive diamond.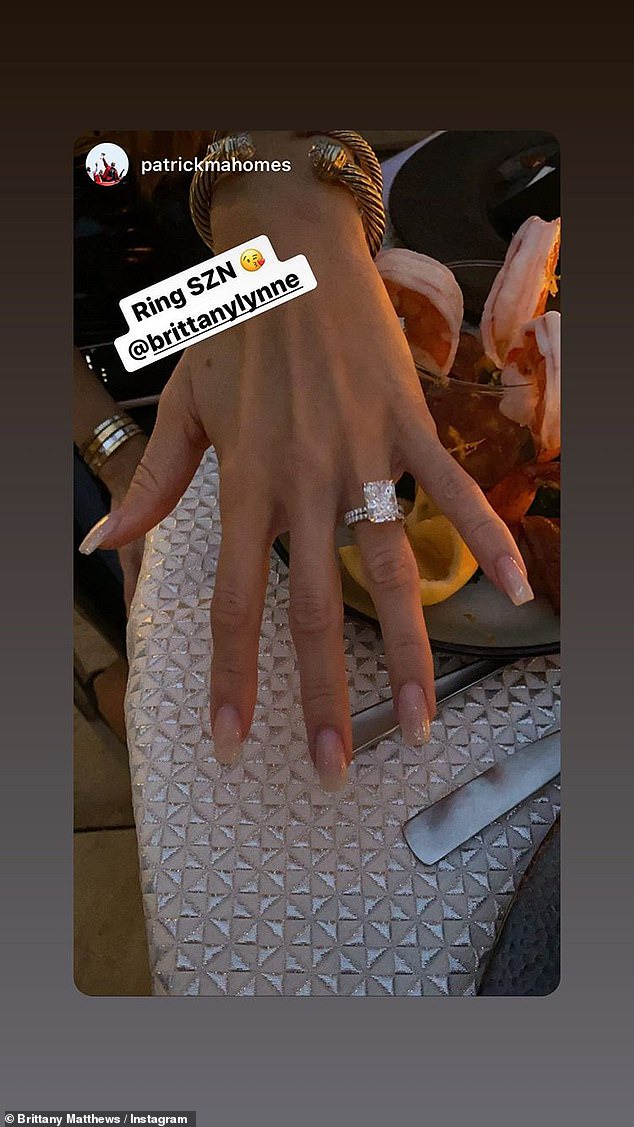 Brittany also shared a snap from their romantic dinner with the caption: "My heart is so full!' I live this man so incredibly much and today was so so special! [crying and feeling loved emoji] couldn't' imagine this day being anymore perfect! [heart emoji]'
In July, Mahomes signed the richest contract in sports history after inking a 10-year extension deal with the Kansas Chiefs that will pay between $450 million and $503 million until he is 36.
He became the youngest ever player to be named Super Bowl MVP when he guided the Chiefs to the team's first Super Bowl title in 50 years last season with a comeback victory over the San Francisco 49ers in February.